The Mead Hut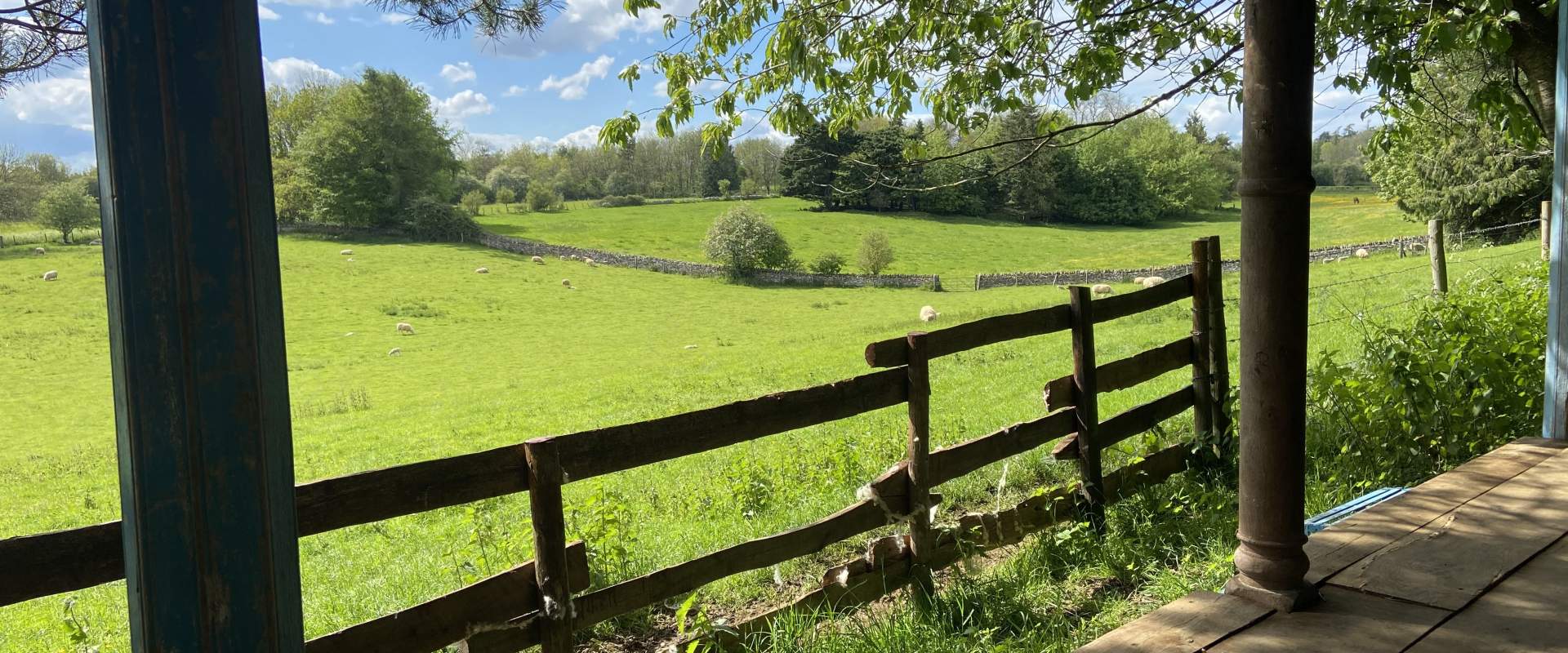 Location
A rustic off grid hut, built from recycled materials, in a sunny spot on the edge of a small wood. Well off the beaten track.
Suitable For
Up to two adults looking for a simple roof over their heads in a magical private spot. Basic, in a good way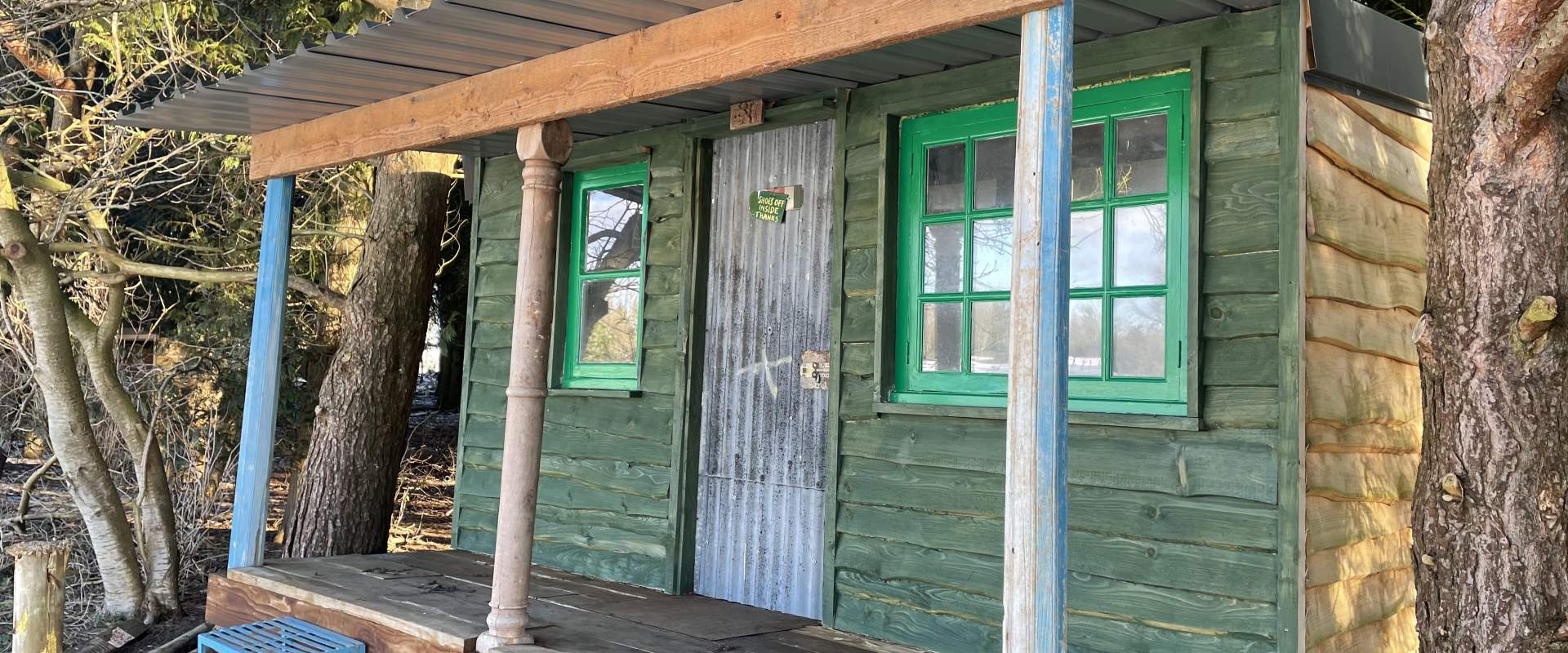 What's Inside
Basic, in a good way...
- A built in double bed (7ftx4ft)
- Woodburner
- Small table and chairs
What's Outside
- Verandah and chairs
- Private compost loo with a view
- Drinking water tap, from the farm bore hole, safe and delicious to drink
- A big brazier and grill for outdoor cooking / fire
- Lots of wood to scavenge
What To Bring
EVERYTHING just like going camping
What Not To Bring
Not too much food! The farm shop is full of fresh veg, fruit, meat, dairy and bread from the farm as well as all the groceries, alcohol and household items you could ever need. Delicious homemade ready meals to pop on the stove. Or treat yourselves in the cafe
Recycling/Landfill
The Farm Shop has glass and tin recycling bins in the overflow car park for you to use. We do not have the facility to take anything else, so please take it away with you
Important Info
- Arrival between 4.30pm - 7pm
- Departure by 11am
- ! No electricity !
- Sorry no dogs, day visitors or amplified music
- 2 night min stay (3 nights for bank holidays)
Cost
£100 per 2 nights (minimum stay)
£50 per aditional night
What To Do Here
- Absolutely nothing! Relax and take in the view from the verandah over the rolling fields and beyond to the chickens
- Stroll across the fields to the farm shop to pick up local fresh organic food to take back and cook on the fire
- Walk the farm and it's many woodlands, meeting grazing animals (wild ones too) along the way. Just be sure to stay on the right side of the fence and keep gates closed
- Regular farm walk and tours during the summer months, dates coming soon
- Hire eBikes from Cotswold eBikes who are based on the farm. Choose one of the bespoke routes taking in the beautiful Cotswolds with lots of sights, food and watering holes along the way
- The farm is situated 2 miles from Cirencester, Roman capital of the Cotswolds and within easy reach of many picturesque villages and towns. Here are some popular visitor places/attractions.
Please enable Javascript to use our booking system